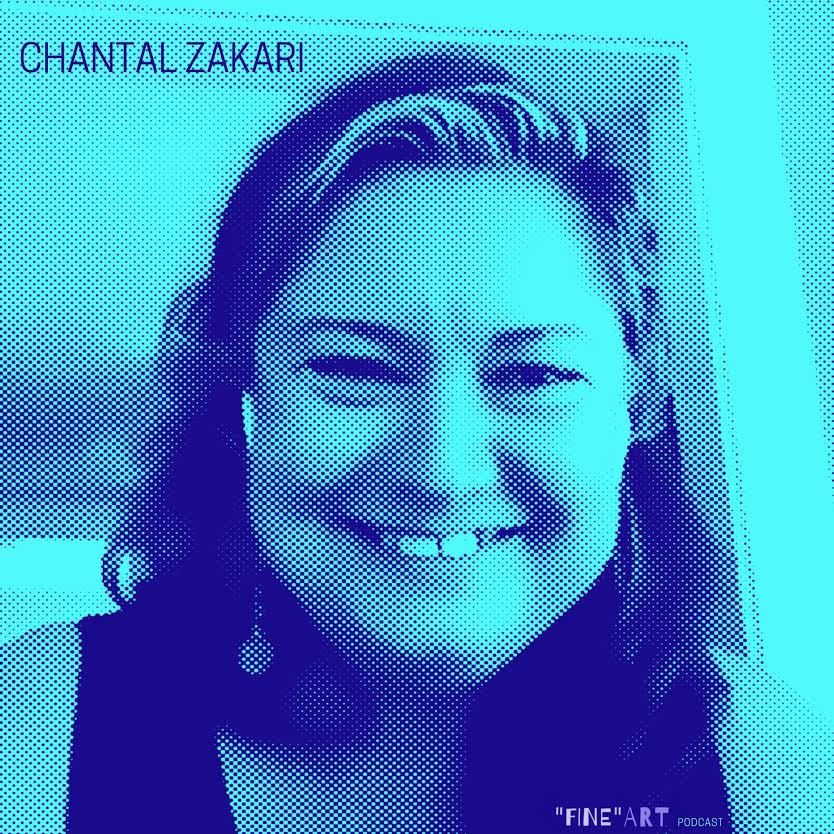 Fine artist and designer Chantal Zakari is the guest on this week's episode of "Fine" Art Podcast!
Chantal Zakari is a professor at The School of the Museum of Fine Arts (SMFA) at Tufts University. She operates a socially engaged practice that explores the complexities of the topics and subjects she pursues. She follows social phenomena and positions herself in relationship to a public or a sub-culture. She is a skilled designer and often publishes her projects as artists books in addition to installation work and other media. Her work is in the permanent collections at Yale University, The Getty Research Institute library, The Brooklyn Museum of Art, The Addison Gallery of American Art, and the Institute of Network Cultures in Amsterdam. She has also had solo exhibitions in Boston, Baltimore, Atlanta, Los Angeles and Ankara, Turkey. 
This was such a fun interview! Chantal talks about growing up in Turkey and her Turkish-Levantine heritage. She also talks about her adventurous move to Chicago for art school. She was kind enough to talk about some of her previous art works, including some that she made with her long-time collaborator and husband Mike Mandel. Finally, we wrap up by talking about her membership in the artist-run Kingston Gallery and her upcoming show later this year. Also there's a bird in this episode!
Her upcoming show at Kingston Gallery in SOWA opening on November 5th, 2020. http://www.kingstongallery.com/exhibitions/2020/november-chantal-zakari-work-in-progress.php
Her artists books can be found (and bought!) on her website https://thecorner.net.