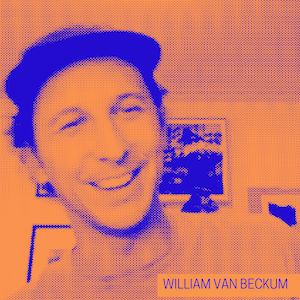 This week's guest is William Van Beckum, a photographic artist exploring the human relationship with natural landscapes, especially over social media. We talk about how Will got started and the camps he ran that inspired his art practice. We also talk about his current work at the Davis Museum which is still closed due to quarantine. Will's work has been shown at The Sparks Gallery, Dryden Gallery, Monmouth Museum, AREA Gallery, Contact Gallery..to name a few. 
Find Will's work (the works we talk about on this podcast) at williamvanbeckum.com
You can also follow him @williamvanbeckum on Instagram.
Thanks for listening! Never miss an episode, subscribe now!